March 28th, 2011 Tagged
beatblogging.org
,
Edward R. Murrow
,
Facebook
,
fredtalk.com
,
Patrick Thornton
,
perticipatory news
,
social networking sites
,
TimesPeople
,
Twitter
,
USAToday.com
,
Vita.mn
Managing News as a Conversation
"The speed of communications is wonderful to behold. It is also true that speed can multiply the distribution of information that we know to be untrue." –Edward R. Murrow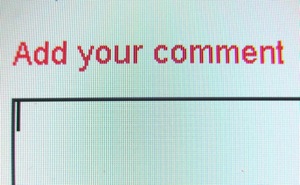 It began as comments on news stories and blog posts, this has mushroomed into full social networking tools on news sites.
"News as a conversation has transformed journalism in many ways, but perhaps the most significant way that is has transformed journalism is in how journalists and their communities can cover a beat better," says Patrick Thornton, editor of BeatBlogging.org.
Tips for Journalists using Social Media:
Use sites like Twitter and Facebook becuase familiarity is important.
Be mindful that you represent more than just yourself.
Presume your tweets, status updates or other content will go further and reach more people than you intend for them to go.
Ask your boss to follow your twitter. It's a good accountability measure.
Making news perticipatory was important for mainstream organizations. They did this by using Message boards, FredTalk.com (Fredericksburg Free Lance-Star); Most commented, emailed, viewed links and information; using their own social networks on their sites, TimesPeople (The New York Times), USAToday.com, Vita.mn (Star Tribune, Minneapolis).
Last but not least, keep your conversations accurate and ethical!
Filed under
Uncategorized
|
Comment (0)